Just Because you live on the water doesn't mean you have to get flooded with Insurance bills!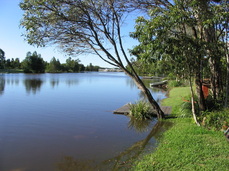 At Baltimore insurance Network, we specialize in coastal properties. We have access to multiple carries that have extremely competitive rates for waterfront homes. Our agents can save you money through a customized a homeowners insurance policy.
Often times, direct insurance carriers will have higher rates for waterfront properties or will try and avoid the risk all together. At Baltimore Insurance Network, we work with several independent insurance carriers that offer very competitive rates for these types of properties. In addition, we work with several Maryland flood insurance carriers including
American Bankers
and
Hartford Flood
.
Please give us a call today or fill out the form below to request your quote.
---